Results-Oriented Therapy for Couples, Adults, & Teens
Patrice Wolters, PhD
Licensed Psychologist in Los Gatos and San Jose, CA
Life is a series of waves. We can't stop them from coming, but we can embrace the challenge and rise to the opportunities they present. However, some of those waves can be big ones and not something we choose to ride but rather are required to. These difficult waves in life require us to increase our resiliency, equipping ourselves with new coping skills. We can either hold back in fear or challenge ourselves to get on and learn how to ride. It takes real effort to get on the board, but with strength, a sense of adventure, and the right skills, you'll find yourself conquering bigger and more challenging waves. I love working with people who are motivated to ride their waves and excel in their life.
 My name is Dr. Patrice Wolters. People often come to see me when they are struggling with some wave in their lives. They want to go from a maze to amazing, which is my trademark. I have over 25 years of experience helping people develop their capacity to feel more deeply, understand their feelings, cultivate forward moving thinking, and learn new and more effective ways of behaving. In essence, I teach people coping tools to ride the wave.
Waves serve as a beautiful metaphor for tranquility contrasted with intense power. As we watch the wind flow with the water, we experience strength in its finest form. Many people who come to see me do not realize how strong they are. I guide people to discover their strengths and capacities to cultivate flourishing relationships with themselves and others. I often tell my clients, "You are stronger than you think." In my practice, I help people cultivate the following skills and capacities:
Stronger relationship skills and the ability to deal with vulnerability.
Increased ability to manage feelings effectively.
Increased resiliency. (They can ride the wave, fall off, and get right back on.)
Stronger parenting and self-care skills.
Stronger and more effective communication skills.
Stronger self-esteem.
More effective decision-making skills.
Stronger intimacy skills.
Effective mood management skills.
Ability to overcome defensive patterns.
I use an active, goal-oriented approach and offer a 15-minute complimentary phone consultation. I offer both short-term and long-term therapy for individuals, couples, families, and teens. I also do speaking engagements. Feel free to call me at 408-358-9679. I work at my Los Gatos office on Tuesdays and Saturdays and do Zoom calls on Thursdays. I also provide a statement at the end of the month you can submit to your insurance company.
Say "Yes" to new adventures. Success comes in waves, so make it a habit to celebrate each success and track your progress. There is hope, there is health, and it may be just a phone call away.
Certified Mood Disorder Specialist
"The most constricting place to stay is in your comfort zone, as it prevents you from growing." - Dr. Patrice Wolters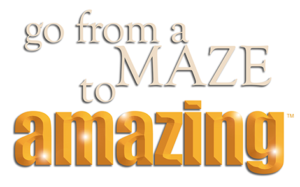 Patrice Wolters, Ph.D. – Counseling and Psychotherapy provided by a Licensed Counselor, Psychotherapist, and Psychologist in Los Gatos, Sunnyvale, Saratoga, Cupertino, and San Jose, CA, California