Results-Oriented Therapy for Couples, Adults, & Teens
Patrice Wolters, PhD
Licensed Psychologist in Los Gatos and San Jose, CA
Hello, my name is Dr. Patrice Wolters and I have 25-plus years of experience working with couples, adults and teens. My mission is to educate, inspire and motivate each and every patient to reach new heights never dreamed possible.
Being willing to involve yourself in your personal growth/relationship journey is essential to realizing your visions. Activate, dive in, take the plunge, step out on faith, make an effort step and do something! As you get involved in meaningful goals, you will ignite more of your core energy and, over time, your Passion.
When you resolve to commit to your unique vision, you are truly on what I call the "New Trail" or your "Vision Path." Your decision to commit to your vision, no matter what, will facilitate your evolving and gaining access to more of your potential, talents, and gifts. I strongly believe in the unlimited power of this positive cycle, which can lead each of us to make our own unique contribution to the world. I believe each of us are on this earth with a special purpose to be discovered and realized.
I bring a life-long perspective and wide-ranging successes to my work and trust that you too can evolve to heights you never dreamed possible. Your commitment over time can lead you to grow into your best self. So come on Involve, Resolve and Evolve!
Certified Mood Disorder Specialist
"The most constricting place to stay is in your comfort zone, as it prevents you from growing." - Dr. Patrice Wolters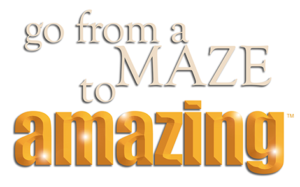 Patrice Wolters, Ph.D. – Counseling and Psychotherapy provided by a Licensed Counselor, Psychotherapist, and Psychologist in Los Gatos, Sunnyvale, Saratoga, Cupertino, and San Jose, CA, California