My Philosophy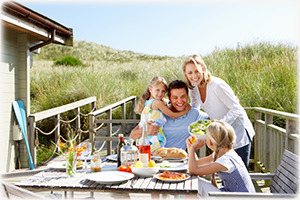 Family therapy is a component of psychotherapy. It provides all members of a family with the tools they need to work together peacefully. This style of therapy allows family members to develop closeness, learn resiliency, and communicate effectively. Family therapy sessions provide a safe place for children to express themselves and feel heard, but it also generates an environment where parents can set fair and firm boundaries.
My Work
When interacting with clients, I concentrate on how parents can work as a team, how parent/child relationships can be enhanced, and how all involved can develop positive coping skills.
Developing these skills can allow family members to learn how to manage the biological and psychological challenges of life.
I have worked with many parents who, due to various reasons, have overindulged their children. Thus, they are having problems developing fair and firm limits with their kids.
My approach helps families identify problems, discover strengths, and learn how to use these skills to overcome weaknesses.
My Background
I received training in family systems work at the Oregon Social Learning Program, and over the years I have worked with hundreds of clients.
I have found tremendous success in my approach working with infants, preschool ages, elementary and middle school children. I've worked extensively with teenagers and have helped them navigate their way through what can often be troubling adolescent years.
There is hope, there is help and it's just a phone call away. Call 408-358-9679 for a complimentary phone consultation.
---
"I heard about Dr. Wolters from a co-worker who was very pleased with her. I felt I needed a better understanding of my teenage daughter. After one visit, my daughter felt a strong connection to Dr. Wolters. She was able to open up and express her feelings. I would highly recommend Dr. Wolters to anyone who is looking for some positive changes in their life."
– Jessica
---
Phone: 408-358-9679
16575-B Los Gatos-Almaden Road, Los Gatos, CA 95032
315 Los Gatos-Saratoga Road, Los Gatos, CA 95030
Patrice Wolters, Ph.D. – Parent and Family Counseling and Therapy and Parent Coaching provided by a Family Therapist in Los Gatos and Campbell, CA, California