Counseling for Individuals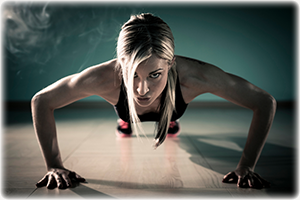 I specialize in working with people who are struggling with depressive or bipolar tendencies, and/or major depression. People like Mike Wallace, Carrie Fisher, Catherine Zeta Jones, Johnny Carson, Julie Fast, and Jane Pauley are among the high-profile people who've opened up and shared their stories.
Depression is as prevalent as the common cold these days, and people can often get the needed medication from their primary physicians. Serious cases such as bipolar or major depression may require the services of a psychiatrist to get the necessary combination of medications. There are many people who can go without depression medication by integrating a healthy combination of diet, Omega 3s, cognitive therapy, and exercise into their lifestyle.
If you believe you may be depressed or bipolar, I urge you to make an appointment with a therapist or psychiatrist who specializes in depression and/or mood disorders. See the articles section of this website for in-depth information to determine which condition you may have. You do not have to live this way, stuck in depressive or bipolar patterns.
I am also experienced in working with other conditions including: anxiety disorders, child abuse, obsessive compulsive disorder, hoarding, ADHD in adults and kids, situational adjustment disorders, making major transitions in life, and unresolved grief.
There is hope, there is help and it's just a phone call away. Call 408-358-9679 for a complimentary phone consultation.
---
"I first met Dr. Wolters when I was going through a difficult time with my boss. I was having difficulty sleeping at night and having frequent crying spells. Patrice helped me through that crisis by giving me self-confidence and an inner strength that I did not realize I possessed. She helped me understand that the problem with my boss had nothing to do with my skills or abilities but were external and more about the other peoples' personalities. Dr. Patrice Wolters goes the extra mile to help in any way she can. I highly recommend her."
– Lisa S.
"Dr. Wolters is extremely effective in identifying one's core issues and helping resolve them. She is an attentive listener and sympathetic and stresses positivity, creating clever songs and slogans to counteract negative patterns of thinking. I have been going to her for over a year and continue to grew emotionally. She is a terrific therapist."
– Linda P.
---
Phone: 408-358-9679
16575-B Los Gatos-Almaden Road, Los Gatos, CA 95032
315 Los Gatos-Saratoga Road, Los Gatos, CA 95030
Dr. Patrice Wolters – Depression Counseling and Treatment and Bipolar Disorder Treatment in Los Gatos and Campbell, CA, California