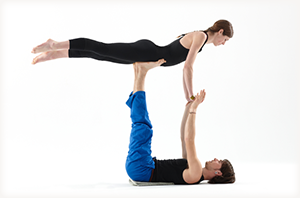 Relationships are like gardens – they require weeding, light, support, care, and time. Often, relationships go untended, and like that overgrown garden you've been meaning to take care of, they can start to rot. That often leads people to contact someone like myself, a relationship expert.
I work with couples that are struggling with a variety of common problems. I provide them with tools to learn how to communicate effectively, overcome defensive patterns, develop intimacy skills and cultivate powerful negotiation skills. My office is a welcoming environment where clients can speak freely.
Specialties
I help couples overcome conflict avoidance and discover a sense of self empowerment in the process. Avoidance may occur for many reasons – what follows are just a few:
One partner may be afraid of the intensity of his/her feelings.
A person may not have solid self-soothing skills to calm himself/herself down.
One person might be fearful of a possible rejection if she/he should hear the truth or speak honestly.
A person may not be aware of his/her feelings.
Developing positive coping skills to manage difficult feelings allows you to have an adult conversation with your partner, develop empathy for their position and communicate your thoughts and feelings clearly.
Avoiding conflict happens a lot – some partners overreact as a mode of avoidance, some put in long hours at work, while others drink too much. Managing conflict in a healthy way means having the courage to bring up difficult topics such as thoughts of divorce, loss of chemistry, concerns about drinking, etc.
I also have expertise in helping couples where one (or both) partner struggles with a mood disorder. I have helped hundreds of people overcome depressive tendencies by learning to think proactively, overcome procrastination, learn activation skills and learn to get tasks completed.
One concern that I sometimes discover in couples therapy is that one (or both) people have considered having an affair or have already had one. I believe that relationships under this pressure can be repaired and in fact made even stronger. For couples coping with these issues, I recommend the book, After the Affair, by Janus Abrams Springs. The subtitle says it all, "Healing the Pain and Rebuilding Trust." My advice? If you suspect your partner might be involved with someone else or has become involved in an online relationship, speak up, communicate your concern and find an experienced therapist to work with. By putting in effort, time and trust, couples can recover and move on from affairs.
There is hope, there is help and it's just a phone call away. Call 408-358-9679 for a complimentary phone consultation.
---
"Your support and guidance were invaluable beyond words, and I learned so much about myself, relationships and Richard. Our relationship only became stronger because of our sessions with you and for that I will be endlessly grateful for your presence in our lives. I know that Richard also learned a great deal from you. So thank you for all that you did for us as a couple and individuals and thank you for being such a wonderful person."
– Elizabeth
---
"Seeing Dr. Wolters was one of the best decisions my wife and I made to resolve issues in our relationship. It truly felt like Dr. Wolters got to know us and was able to see aspects of contention in our relationship from both perspectives. I had always resisted therapy as I was worried that I would not be understood or heard, but Patrice put all of my fears to bed after just one session. I had seen admitting a problem as a weakness, but I can honestly say, it was one of the best decisions I have made for myself and for my relationship. Patrice helped me understand myself better and know what I was feeling and what to do about it. I highly recommend her as an individual and couple therapist."
– Michael
---
Phone: 408-358-9679
16575-B Los Gatos-Almaden Road, Los Gatos, CA 95032
315 Los Gatos-Saratoga Road, Los Gatos, CA 95030
Patrice Wolters, Ph.D. – Premarital and Marriage Counseling and Couples Therapy provided by a Marriage Therapist in Los Gatos and Campbell, CA, California